I TEMANAWA invoke the right to life and to culture. Under International law as I invoke the sovereignty of Aotearoa in its true format
https://temanawa1.wordpress.com/2013/08/20/masterrestorationdocuments21august2013/
TRUMPS DONE IT NOW
THE RESTORATION GOES PUBLIC

breitbart.com/europe/2019/07…
Delingpole: In the Restoration Court of King Boris, the Puritans Don't Stand a Chance…
Boris Has Restored Merrie England: About Time Too!
Boris Johnson's administration is like the Restoration of Charles II after years of hatchet-faced, Christmas-and-Maypole-banning Puritans.
https://temanawa1.wordpress.com/2014/04/06/seabed-mining/
https://temanawa1.wordpress.com/2013/07/31/temanawa-calls-for-the-peaceful-dessolution-of-the-entity-known-as-the-new-zealand-government/
https://temanawa1.wordpress.com/2013/02/08/declaration-of-independence-5th-february-ad-2013/
https://temanawa1.wordpress.com/2013/02/02/liberty/
https://temanawa1.wordpress.com/2013/08/27/notice-tki/
https://temanawa1.wordpress.com/2013/08/27/notice-to-select-committee-constitution/
https://temanawa1.wordpress.com/2013/08/20/notice-of-restoration/
https://temanawa1.wordpress.com/2013/09/23/sovereignty-restoration-documents-head-for-the-un/
https://temanawa1.wordpress.com/2013/09/22/restoration-goes-international/
https://temanawa1.wordpress.com/2013/11/03/labour-leader-admission-government-status-not-legitimate/
https://temanawa1.wordpress.com/2013/11/01/restoration-notice-maori-affairs-committee/
https://temanawa1.wordpress.com/2014/01/24/scoop-calls-it/
Scoop Calls it NZ Sovereignty with TeManawa 2013
https://temanawa1.wordpress.com/2015/05/22/time-to-ask-the-hard-questions/
It is often missed what one does and says yet in this case surely it is time to realize, understand and stand in what is done for your sake.
https://temanawa1.wordpress.com/2015/08/15/no-to-the-tpp/ No to the TPP/CPTPP
With one person taking advantage of the Free Trade Agreement signed by John Keys with China so strongly they now own 8000 properties in Auckland and purchased Slipper Island as a toy.
It is beyond alarming to most Kiwis who are witnessing the housing crisis in Auckland  as many foreign buyers immigrated to New Zealand have in earnest adopted John Keys incredulous betrayal of Kiwis with this Trade Agreement.   More bad news in that the betrayal is also one to China as John Keys had and still has no mandate from Maori to take such actions. He and his government along with previous Governments have been on such a calamitous course for many years and now it simply has to stop and the great sorting out happen.
Hence the Restoration.
It takes events to wake people up who do not listen until it is actually happening to them. And so now it is.
And often it takes something so different that it is either dismissed out right or noticed due to its uniqueness. It is for you to decide yet I say this without this Kiwis and the Kiwi way of life will be submerged by those who are fast becoming the Kiwi Landlords quite illegally.
One can allow this or say no to selling ones property to those who have no right to it. And one can stand by those who have been tirelessly working to make sure that Kiwis and the future generations have a future that is recognizable as ours.
It is serious that those who have so betrayed Kiwis have done so in the light of trade making Agenda 21 and all the conspiracy theories of such betrayal also inclusive the TPP factual rather than crazy.
The Coup attempt
WAS DONE DUE TO THE FACTS THAT THE CORPORATE NZ GOVERNMENT REALIZED THEY WERE NON LEGAL AND RULING BY ASSUMPTION THUS ATTEMPTED TO RECTIFY IT WITHOUT LETTING YOU KNOW. TEMANWA REALIZED IT BEFORE THEY DID AND PUT THE RESTORATION MAORI SOVEREIGNTY INCLUSIVE INTO LEGAL FORMAT (THAT IS FULL SOVEREIGNTY OVER NEW ZEALAND AND ITS TERRITORIES SEABED AND FORESHORE INCLUSIVE) AND NOTIFIED THE UNITED NATIONS, NOTIFIED RATHER THAN ASKING FOR THEIR AGREEMENT AS THE UNITED NATIONS ITSELF IS NWO. IGNORED BY THOSE NOTIFIED AFTER THREE YEARS UNCHALLENGED IT BECAME RATIFIED. NEW ZEALAND IS MAORI'S END OF STORY. NZ GOVERNMENT GAVE THEIR SETTLERS SOVEREIGNTY AWAY WHEN THEY SIGNED THE CPTPPA YET IN REALITY IT NO LONGER EXISTED SEVERAL GOVERNMENTS PRIOR. THE SAD THING IS THEY ALL KNEW IT  
https://temanawa1.wordpress.com/2013/02/08/declaration-of-independence-5th-february-ad-2013/
https://temanawa1.wordpress.com/2016/02/19/tpp-submission-notice/
https://temanawa1.wordpress.com/2015/09/20/nz-government-notified-flag-change-illegal-and-rejected/
https://temanawa1.wordpress.com/2018/03/15/cpttp-submission-2018/
https://temanawa1.wordpress.com/2018/11/14/nz-au-can-and-other-countries-fall-under-new-tpp-federal-government-rejected-by-the-mother-of-the-nations-of-new-zealand/
https://temanawa1.wordpress.com/2018/10/12/third-submission-seabed-and-foreshore/
https://temanawa1.wordpress.com/2018/11/02/enemies-of-the-people/
 https://temanawa1.wordpress.com/2016/02/09/new-zealand-government-discharged/
https://temanawa1.wordpress.com/2017/10/24/whose-who-of-maori-co-opted-into-nwo-nz-coup/
https://temanawa1.wordpress.com/2018/12/11/email-to-simon-bridges/
https://temanawa1.wordpress.com/2019/06/24/god-defend-new-zealand-aotearoa/
stuff.co.nz/entertainment/… Host calls Māori Council migration link to Ihumātao 'xenophobic dog whistle' REJECTED BY TEMANAWA/GOD 7 FOLD RET 144000 MIGRATION IS A MAJOR ISSUE BEING WEAPONIZED AGAINST THE SOVEREIGN PEOPLE OF NZ AS IT IS BEING USED AGAINST OTHER NATION SOVEREIGN COUNTRIES GLOBALLY. THE PEOPLE ARE BRINGING THE LOT TO THE TABLE AND THAT IS AS IT MUST BE.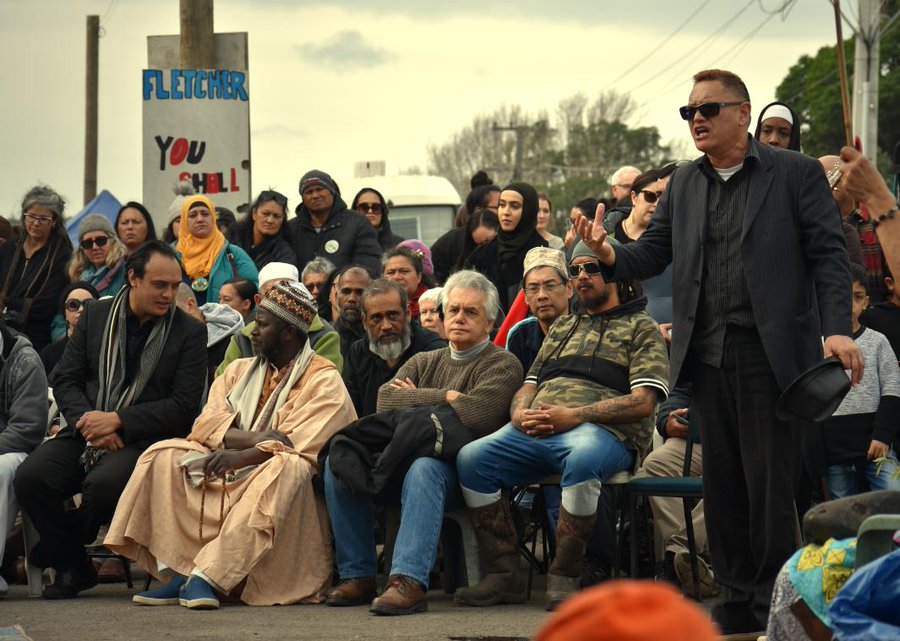 Beware the snake. You know it is one.
https://civilusdefendus.wordpress.com/civil-defense/4-stages-of-islamic-conquest/ RBG 7 FOLD RET 144000
https://temanawa1.wordpress.com/2019/04/23/jacinda-what-have-you-done/
https://temanawa1.wordpress.com/2019/04/11/caught-in-the-coups-they-are-in-treason/
Think about Tibet and what its people are going through and think about how power is not in numbers or how many in ones army because God has the power and it is active.
Think about this fully when reading The Restoration  https://temanawa1.wordpress.com/2013/08/20/masterrestorationdocuments21august2013/
as nothing that has been said, written or done by TeManawa  is crazy, meaningless or untrue nor without God and Gods upholding it. It is all done in integrity and true purpose more importantly it has been done for your sake
NOTE; I am and have worked independently "The Restoration and upheld declarations INCLUSIVE.  
https://temanawa1.wordpress.com/2016/10/23/sovereingty-of-aoearoa-non-disputed-by-un-court-23rd-oct-2016/
https://temanawa1.wordpress.com/2015/09/09/independance-for-aotearoa-new-zealand/
https://www.tvnz.co.nz/one-news/new-zealand/ihum-tao-protests-long-time-coming-after-government-auckland-council-failed-act-activist
The sacred piece of Māori land, taken by the Crown in 1865, was eventually sold to Fletcher Building, which wants to develop almost 500 houses on it.. This common method of theft and that is what it is – theft done by stealth and illegally has been occurring over generations to Maori. Crown land, Landcorp, the Corporate New Zealand Government continue to steal Maori sovereign lands by ignoring their illegal actions, the declaration of Independence and Te Turi o Waitangi. Now the kaumatua are selling out and that is like settling for less exhausted from the poverty and the struggle. It is not OK indeed Enough is enough, not one more child, not one more piece of land
https://www.stuff.co.nz/national/114492710/ihumtao-eviction-generations-of-maori-divided-in-dispute
Ihumātao eviction: Generations of Māori divided in dispute. Either you are a sovereign nation or a slave begging for freedom, They want you divided, unite and stand in your sovereignty
https://www.stuff.co.nz/national/114517892/ihumtao-eviction-live-tensions-high-after-overnight-arrests-near-airport
Ihumātao eviction live: Green Party MPs head to protest And what are you going to do break governments tradition of land theft and ignoring Maori sovereignty while allowing Maori suppression to continue. MAORI HAVE BEEN SO SUPPRESSED AND ABUSED THEY NOW DO IT TO THEIR OWN. Fix the issues one by one is never going to solve the over all issues. These circumstances keep arising due to that.

https://www.nzherald.co.nz/nz/news/article.cfm?c_id=1&objectid=12252864
Police arrest seven people near Ihumātao in Auckland as occupation enters third night – the NZ corporate. Corporate Police has no jurisdiction over sovereign Maori
Actually the corporate police has no Jurisdiction over Maori anymore than the "Crown"" does as Maori are sovereign peoples of New Zealand (Aotearoa) so swearing to Queen Elizabeth is nonsense as she has never been over Maori or New Zealand in reality, the rule by assumption is just as illegitimate. GET THAT UN

https://www.stuff.co.nz/national/115055045/ihumatao-police-numbers-reduced-at-protest-site
Police have reduced their numbers at the Ihumātao protest site, following a promise from deputy police commissioner Wally Haumaha last week.
A single police vehicle and a "small number" of Fletcher Building contract vehicles left the protest site on Friday morning, Counties Manukau police district commander Superintendent Jill Rogers confirmed.
Police deputy commissioner Wally Haumaha previously said the police presence would be reduced, with increased numbers of Māori wardens on site to keep everyone safe.
https://www.nzherald.co.nz/nz/news/article.cfm?c_id=1&objectid=12253467
'Absolutely stunning': Police officer sings with protesters at Ihumātao
https://www.theguardian.com/world/2019/jul/26/jacinda-ardern-new-zealand-accused-by-maori-of-lacking-leadership-in-land-dispute
"Everyone wants a resolution but ultimately it will have to come from mana whenua (Māori)." MAORI SOVEREIGNTY IS NOT UP FOR NEGOTIATION OR DEBATE AND HAS BEEN RESOLVED REGARDLESS OF THE ILLEGITIMATE CORPORATE NZ GOVERNMENT WHICH NEEDS TO CONCEDE
https://www.nzherald.co.nz/nz/news/article.cfm?c_id=1&objectid=12253198
Prime Minister Jacinda Ardern has announced a halt to building work at Ihumātao until a growing dispute over the South Auckland land is resolved.
MAORI SOVEREIGNTY IS RESOLVED ITS THE NZ CORP GOVERNMENT AND ENTITIES THAT NEED TO CONCEDE. NO MORE SEPARATION, ISOLATION OF AREA ISSUES. THE DIVIDE AND CONQUER HAS COME TO AN END – THIS IS IT
https://temanawa1.wordpress.com/2016/07/27/te-manawa-calls-new-zealand-leaders-to-duty/
https://www.nzherald.co.nz/nz/news/article.cfm?c_id=1&objectid=12253339 A day at Ihumātao: Cautious optimism following Government announcement, but Māori land rights the focus It is clear from all in attendance, this protest is not just about Ihumātao. #theprotectors
https://www.stuff.co.nz/national/politics/opinion/114556346/opinion-heres-why-the-government-cant-return-ihumtao-to-iwi and the spin begins; Here's why Government can't return Ihumātao to Iwi. Actually a fallacy JA the war was not won by pakeha, the land was confiscated that means stolen so cease the false justifications. All following issues come back to the reality the crown never purchased land, you are not the crown and are illegitimate. The people have sat at the table to at least be present but taken advantage of again and treated with reservation status of colonization when Maori have never ceded sovereignty, are independent and there is a treaty, broken multiple ways and times, land and child theft continues. The restoration brought all that to an end. Governments signed their sovereignty away so now its about all of NZ and her territories and no amount of propaganda is going to surmount reality. Maori sovereignty exists over all NZ. You know it, the people know it and God knows it. The people over generations have gone about trying to sort out the suppression/ corruption and been abused and corrupted in many ways but it all stops here. NO MORE so don't paint a picture & say Maori have it wrong, MP's have it wrong, because the crown and Corporate NZ Government do. No more PR PROPAGANDA, it isn't going to work anymore than the Christchurch campaign did. I remind all, that the settlements are over reservation plots and breaking of the treaty AND NOT OVER THE ENTIRE REALITY OF MAORI SOVEREIGNTY AND INDEPENDENCE. DO NOT GET CONFUSED, ESPECIALLY WHEN DEALING WITH AN ILLEGITIMATE ENTITY CALLED THE NZ GOVERNMENT. and know many have had it wrong over generations – now is the time to sort it out once and for all and that has been done through The Restoration. Simply stand in Maori sovereignty – the rest do not have a leg to stand on.
https://www.stuff.co.nz/national/114553449/the-battle-for-ihumtao-tensions-between-rangatahi-and-kaumtua
Considered within the whakapapa of Māori resistance, the occupation at Ihumātao will doggedly trudge on until justice – for all mana whenua – is realised.
NO MORE TRUDGING THE CHANGE IS HERE. THE CROWN AND CORPORATE NZ GOVERNMENT HAVE NO LEGAL STATUS TAKE THAT TO THE TABLE. THE LAND IF A DEAL WAS BEING DONE IS BETTER TO  HAVE BEEN LEASEHOLD. THE RANGITAHI ARE CORRECT THE DEAL MAKERS ARE JUSTIFYING WHAT IS NOT JUSTIFIABLE. MAORI LAND IS TO REMAIN FOR FUTURE GENERATIONS. 

https://www.stuff.co.nz/national/politics/opinion/114558228/could–ihumtao-resurrect-the-hopes-of-the-maori-party-and-national?utm_source=dlvr.it&utm_medium=twitter
Could Ihumātao resurrect the hopes of the Māori Party and National? what do you not get about the government is illegitimate so why be complicit in treason. No party is free of NWO or treason. Bring that to the table rather than the endless cycles of nonsense. 
https://www.newshub.co.nz/home/politics/2019/07/prime-minister-jacinda-ardern-tried-to-prevent-media-asking-about-ihuma-tao.html
Prime Minister Jacinda Ardern tried to prevent media asking about Ihumātao
The evil empire has been rejected by God 7 fold and ret 144000 and the queen has been dethroned thus decommissioned by God. 
https://www.stuff.co.nz/national/politics/opinion/114530633/next-years-nailbiter-of-an-election Next year's nailbiter of an election FALSE ITS A RIGGED AND ILLEGITIMATE SYSTEM THAT HAS FOOLED THE PEOPLE OVER GENERATIONS BUT IS NOW EXPOSED FOR WHAT IT IS AS THE OLD MINDS KEEP TREADING THE MICE WHEEL. Being complicit in NWO and NZ Government Treason is not the answers for anyone. Some Mp's will not be aware of the extent of the treason some are and involved. Some have sold out for personal gain. Some are there for the right reasons but the system is so corrupt and illegitimate that it needs to be addressed in its entirety. Sensibility over revenge simply stand in the truth and in Maori sovereignty. Mp's start being accountable and honest. Its is such a mess that everyone is scared of reprisals. Maori do not operate that way, simply build on truth and love will follow, peace will come and all shall be well.
28th July 2019 6:30 pm a huge energy was sent globally – God means business
https://www.stuff.co.nz/the-press/news/114569608/rare-white-heron-spotted-in-small-canterbury-town  
Rare white heron spotted in small Canterbury town
Black moon used for ill intent negated
TeManawa acknowledges the many who are coming from all over the world to imbibe the Restoration and thus to take it back to their homelands to be implemented under God. God bless all who have been and are true to God
https://www.nzherald.co.nz/nz/news/article.cfm?c_id=1&objectid=12254783
Ihumātao situation an issue for all New Zealanders
newshub.co.nz/home/politics/…
Ihumātao protest: Winston Peters critical of 'imposters' protesting. The imposters are in the government not among the people. Not the first time Winston has gone against the people
Jacinda Ardern speaks on Ihumātao after visit to Māori King and private meeting.
"You can guarantee that we will work there alongside, that we will bind together, that we will hold fast, we will hold firm," she said. Deliberate words and message that is meaningless, AND REJECTED BY GOD 7 FOLD AND RETURNED 10. God binds, holds fast, and hold's firm over and beyond this.

Let me be clear those words are not the word of God manifest and upheld thus

Cease trying to overcome God. God doesn't Negotiate and attempting to via erroneous persons just as meaningless. God wins – end of story

Illegitimate NZ Government cant bind, hold fast and hold firm anything and certainly has no authority from God to do so. Tuheitia must not be derelict in his duties inclusive.

https://www.nzherald.co.nz/nz/news/article.cfm?c_id=1&objectid=12260353
'You hide away': PM Jacinda Ardern challenged during visit to Māori King ACTUALLY IT'S BEHIND TUHEITIA
Tainui saves the Government from a seabed and foreshore moment RBG 7 FOLD RET 10 GOES TO BAT FOR NWO AGAIN
3RD STRIKE NOBODY'S HERO GOES TO BAT FOR NWO NOW THE PEOPLE CAN SEE IT FOR WHAT IT IS
Nanaia Mahuta calls on Māori group claiming Aboriginal area in Sydney to 'respect the people of the land' AND IF YOU HAD SPOKEN WITH THEM AT ANY TIME YOU WOULD KNOW THEY WALK WITH THE ABORIGINAL
Jacinda Ardern dons hijab as she fronts Islamic Women's Council national conference OUT AND ABOUT AFTER TAINUI SAVES GOVERNMENT  PUSHING NWO AGENDA AGAIN
Now the people know how and why they have spun the wheels on the same issues for over 150 years with Maori in power position as brought off, sold out and doing deals. Nothing is so absolute as this last era whereby all can see the deal that must have happened and the position some Maori elite has put all in by selling out to the NWO. There is no other way to expose this but now it has been for all the world to see. The people have a choice stay manipulated and be herded into the NWO or stand in thou sovereignty and deliver thy selves unto God and freedom
https://www.ibtimes.com/solar-storm-hit-week-hole-sun-targets-earth-2809540
https://temanawa1.wordpress.com/2011/05/30/in-what-way/
https://temanawa1.wordpress.com/2013/10/20/open-up-your-eyes/
https://temanawa1.wordpress.com/2018/08/21/open-letter-to-maori-from-mother-of-the-nations-21st-august-2018/
https://www.tvnz.co.nz/one-news/new-zealand/visiting-leopard-seal-might-make-wellington-its-new-home-mammal-biologist-says
Visiting leopard seal might make Wellington its new home

Te Manawa The Heart defender of the of the faith, Gods live sovereign de jure and sovereign de facto of the Age (TM) #MotheroftheWorld #MotheroftheNations #Christos of the Age
https://www.stuff.co.nz/national/115161648/ihumtao-london-street-artists-show-solidarity-with-ihumtao-protest There is "no logical reason" why private land like Ihumātao cannot be returned to Māori under treaty settlement processes, a treaty expert says. TREATY SETTLEMENTS ARE INDIVIDUAL IWI CLAIMS ARE APOLOGY FROM THE CROWN FOR BREAKING THE TREATY AND PART OF THE CONFISCATED LAND. WHICH THE CROWN HAS NOT YET PAID FOR GIVEN THAT THE MONIES RECEIVED HAVE COME FROM THE WORKING PEOPLE OF NEW ZEALAND AND NOT THE CROWN. THERE IS NO CROWN LAND AS THE CROWN HAS NEVER PURCHASED NOR PAID FOR ANY IN NEW ZEALAND. TEMANAWA HAS TAKEN BACK AOTEAROA AND ALL ITS TERRITORIES IN ITS ENTIRETY – THE RESTORATION SIGNED SEALED DELIVERED – IT IS SETTLED AND IT IS FOR THE PEOPLE.
TeManawaTheHeart #LetsDoItRight@TeManawa1· 5mRBG 7 FOLD RET 10 NOT POSSIBLE THEY ARE AN ILLEGITIMATE ENTITY https://temanawa1.wordpress.com/2015/04/27/the-reality-of-maori-sovereignty/https://temanawa1.wordpress.com/2014/04/06/seabed-mining/Quote Tweet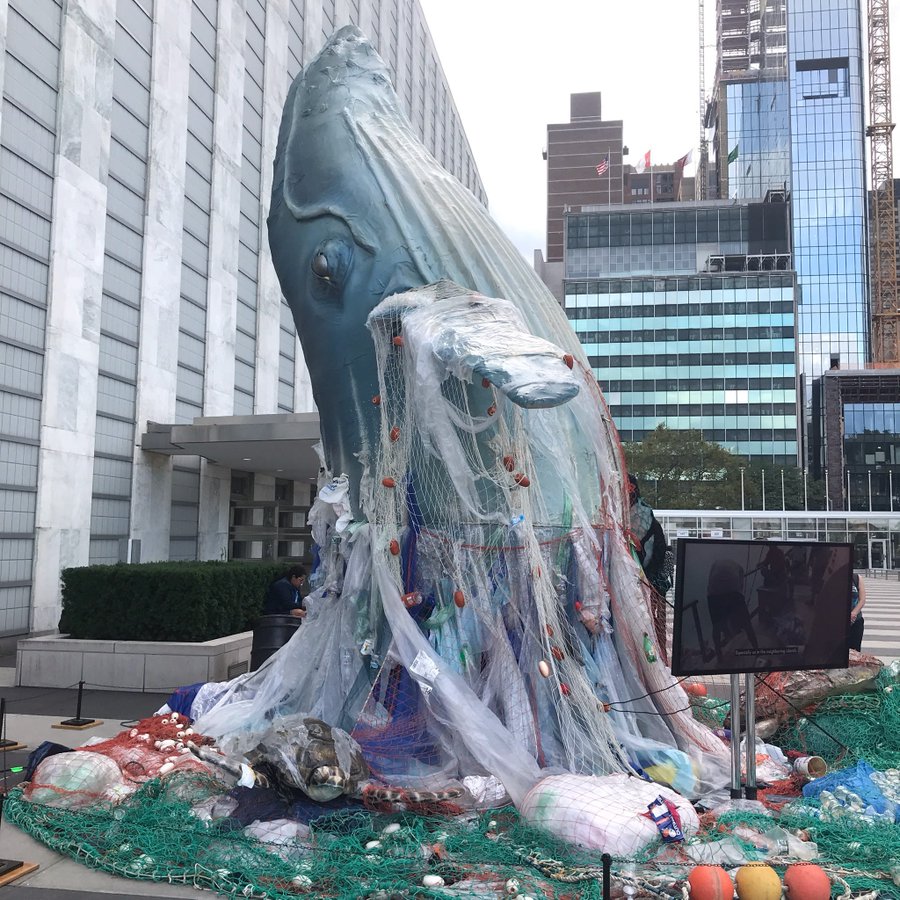 Greenpeace NZ@GreenpeaceNZ · 45mPRESS RELEASE: NZ to play role in crucial United Nations oceans treaty negotiation https://greenpeace.org/new-zealand/press-release/nz-to-play-role-in-crucial-united-nations-oceans-treaty-negotiation/#.XWROluqvTd0.twitter #ProtectTheOceans #OceansAreLife
https://temanawa1.wordpress.com/2014/04/06/seabed-mining/
https://www.rnz.co.nz/news/te-manu-korihi/397399/ihumatao-why-would-we-pay-the-thief-for-our-own-land Ihumātao: 'Why would we pay the thief for our own land?'
WHY WOULD WE STAND BY AND ALLOW JACINDA ARDERN TO RUN OUT ISLAMIC TAKE OVER OF NZ FOR NWO IT IS RBG 7 FOLD RET 10
https://www.tvnz.co.nz/one-news/new-zealand/jacinda-ardern-suggests-hosting-politics-bootcamp-muslim-women-aspiring-leadership JACINDA'S PR TEAM STRIKES AGAIN. THE LEFT IN PICS FREE SPEECH ON THE RIGHT SHOWS THE NWO ILLNESS
Jacinda Ardern suggests hosting 'politics bootcamp' for Muslim women aspiring to leadership SHE IS ROLLING OUT THE ISLAMIC TAKE OVER OF NZ. SHARIAH LAW IS NOT THE LAW OF NZ JACINDA. THIS TRAITOR IS DERELICT IN HER DUTIES TO KEEP NZ SAFE AND NOW OFFICIALLY IN TREASON
Jacinda Ardern suggests hosting 'politics bootcamp' for Muslim women aspiring to leadership SHE IS ROLLING OUT THE ISLAMIC TAKE OVER OF NZ. SHARIAH LAW IS NOT THE LAW OF NZ JACINDA. THIS TRAITOR IS DERELICT IN HER DUTIES TO KEEP NZ SAFE AND NOW OFFICIALLY IN TREASON
TeManawaTheHeart #LetsDoItRight@TeManawa1Jhttps://www.tvnz.co.nz/one-news/new-zealand/jacinda-ardern-suggests-hosting-politics-bootcamp-muslim-women-aspiring-leadership JACINDA'S PR TEAM STRIKES AGAIN. THE LEFT IN PICS FREE SPEECH ON THE RIGHT SHOWS THE NWO ILLNESS
JA FOLLOWING MAY. MERKEL, CLINTON, TRUDEAU, MACRON FALL AND FAIL. THE PEOPLE ALL OVER THE WORLD ARE AWAKE AND REJECTING THE NWO THEIR OPS AND AGENDA'S DO NOT GET EXCITED SIMON ITS UNDERSTOOD NWO OPS IN ALL PARTIES
Ardern is knowingly and deliberately enabling invasion of NZ as such is now acting as a "foreign agent" no matter what Tuheitia did/does to cover her. The people are awake and not stupid
FULL AND FINAL TREATY SETTLEMENTS! RBG 7 FOLD RET 10 THEY ARE SETTLEMENTS FOR BREAKING THE TREATY APOLOGY FROM THE CROWN AND CERTAINLY NOT EVEN PAID FOR BY THE CROWN ARE A RORT. WHAT CROWN! CITY OF LONDON! WHERE DID SETTLEMENT MONIES COME FROM! WHEN NZ GOVERNMENT BECAME ILLEGITIMATE/ILLEGAL & STARTED TO RULE BY ASSUMPTION THEY KNEW IT, EVEN QUESTIONED IT, THEN CAME THE TPP/CPTTP COUP ATTEMPT TOO LATE. RESTORATION OF MAORI SOVEREIGNTY LEGALLY WAS PLACED This is not America and we are not on reservations. Lets see 1 percent of the confiscated lands isn't even 1 percent of NZ and its territories. Taking advantage of a suppressed and abused peoples is the slippery slope now ended. Quote Tweet
Simon Bridges@simonjbridges · 6hSomething is up at Ihumatao involving financing by the Crown to Iwi. This will be a dangerous & costly precedent, unpicking New Zealand's full & final treaty settlement process. HEADS UP, THEY ARE NOT FULL AND CERATINLY NOT FINAL
TeManawaTheHeart #LetsDoItRight@TeManawa1·32mJnl ref 1995 Containment takes place fortnightQuote Tweet

TeManawaTheHeart #LetsDoItRight@TeManawa1 · 2hhttps://nzherald.co.nz/nz/news/article.cfm?c_id=1&objectid=12261215 Former trade minister Todd McClay helped arrange $150,000 donation from Chinese racing industry billionaire Lin Lang to National Party – China go home WITHDRAW ALL INTERFERENCE IN NZ. WE WILL LOOK AFTER THOSE LIVING IN NZ
Trump Says China Ready to Negotiate
TeManawaTheHeart #LetsDoItRight@TeManawa1·3mhttps://teaomaori.news/racism-among-us-needs-stop-meng-foon Newly appointed Race Relations Commissioner Meng Foon is calling for official recognition of the New Zealand Land Wars and its devastating impact on Māori. In his first interview in the new role, he discussed Ihumātao, Tuia250 and racism in Aotearoa. "We would like for the NZ Land Wars against Māori to be remembered, the confiscations, the transgressions and violation of mana. The Government violated the Māori world at that time and that's what the main problem is now, no resources, no wellbeing,""The racism among us needs to stop" – Meng FoonNewly appointed Race Relations Commissioner Meng Foon is calling for official recognition of the New Zealand Land Wars and its devastating impact on Māori….teaomaori.news DONE; Sealed by God
TeManawaTheHeart #LetsDoItRight@TeManawa1·4m Excellent start with The restoration, NZ Government ceding to it and coming along side to participate in a new system that is based on it, truth and God – TM
https://temanawa1.wordpress.com/2017/09/21/gods-kingdom-born/
Te Manawa The Heart defender of the of the faith, Gods live sovereign de jure and sovereign de facto of the Age (TM) #MotheroftheWorld#MotheroftheNations#Christos of the Age