TeManawaTheHeart #LetsDoItRight@TeManawa1·11hhttps://temanawa1.wordpress.com/2015/08/15/no-to-the-tpp/ IN NEW ZEALAND WE HAD AN ATTEMPTED COUP THE TREASON IS ON GOING EVEN NOW Quote Tweet

Donald J. Trump@realDonaldTrump · 19hBryan Dean Wright, former CIA Officer(Dem): "In 2016 we had a Coup. We have to take Comey and others to task. Makes no sense not to prosecute him. Comey got a book deal. I fear for my Country. He tried to kneecap our duly elected president, and there are no consequences." @fox&Fs
With no mandate from sovereign Maori she is in TREASON; this treaty is illegitimate and illegal – TM Mother of the Nations
Jessica Desmond@FromAQuasar · 19h"This is a once in a generation opportunity" – Alice Revell head of the NZ delegation for UN #OceanTreaty shares why this treaty is important for NZ https://m.youtube.com/watch?feature=youtu.be&v=hqPAMkaRLTs #ProtectTheOceans
FOR A START THE SEABED AND FORESHORE IS MAORI JURISDICTION
TeManawaTheHeart #LetsDoItRight@TeManawa1·12hhttps://nzherald.co.nz/business/news/article.cfm?c_id=3&objectid=12263403 How will markets price the cost of climate change? GREEDILY SINCE ITS A DESIGNED WEALTH MAKING SCAM James Lee: How will markets price the cost of climate change?Capital markets allow us to invest in our views and be proven right or wrong.
TeManawaTheHeart #LetsDoItRight@TeManawa1·Aug 30https://stuff.co.nz/environment/climate-news/115366165/auckland-could-do-more-on-sustainability-and-climate-action-says-former-pm-helen-clark Auckland could do more on sustainability and climate action, says former PM Helen Clark – concentrate on UN job NZ can take care of its self Auckland could do more on sustainability and climate action, says former PM Helen ClarkMarrakesh in the small north African country of Morocco has five times as many electric buses as Auckland.stuff.co.nz
https://www.express.co.uk/news/world/1169739/amazon-rainforest-fire-latest-emmanuel-macron-fake-picture-backlash Macron in fake news row: Backlash as French leader tweets 16-year-old 'Amazon' picture
https://www.zoominfo.com/p/Alice-Revell/-1225572384
Alice Revell Business Profile
Bbnj Delegation Head (New Zealand) at The Ministry of Foreign Affairs and Trade
Location:195 Lambton Quay, Wellington, Wellington, New ZealandCompany:The Ministry of Foreign Affairs and TradeHQ Phone:+64 4-439 8000
Company Description
The Ministry of Foreign Affairs and Trade was founded in 1919 and is headquartered in Wellington, New Zealand. They are the public service department of New Zealand charged with advising the government on foreign and trade policy, and promoting New Zealand.….
There is nothing about negotiating treaties beyond national jurisdiction. This goes against Maori Sovereignty and is nothing short of a continuance of the treason and Coup attempts of the TPPA and CPTPP. As such these agendas are rejected by TeManawa, Mother of the Nations as they are by God . Anyone upholding these treasonous coup actions must be held accountable.
https://www.mfat.govt.nz/assets/MFAT-Corporate-publications/briefing-for-incoming-minister-for-trade-and-export-2017.pdf
Briefing for incomingMinister for Trade and Export Growth
NZ at the UN@NZUN#NZ Head of Delegation Alice Revell facilitating #BBNJ session on how to establish marine protected areas on the high seas. #doalos#oceansUN DESA and 2 others
The New Zealand Government has not been to Maori on this. Begs the question what else are they illegally negotiating and when are our Maori MP's and leaders going to grow a pair
How the Corporate New Zealand Government – The Company goes about stealing by stealth from the good people of Aotearoa New Zealand) Negotiating treaties that they have no right to negotiate as Maori for one are not involved and as sovereign peoples of their sovereign country there is no mandate for such treaties to be negotiated. Therefore it is very simply these people are complicit ion the crimes against the people of Aotearoa (New Zealand) and rather than keeping the people safe they go about doing what they want under false assumption when they have NO RIGHT to be so doing.
There are some within Maoridom who believe that they are extracting Maori from the system of the pakeha by working through it. Several have been sent to me in the past. I ask that you not send them to me. While their endeavors are real their intent and agendas are not. Running around doing Incorporation as a method. This is simple nonsense, as an extraction method. Blindly they walk into the NWO game and NWO people are not going to do the right thing, honor anything without their own agendas coming first. The one thing that these persons working within Maoridom have in common is fraudulent purpose. They talk a good talk but they walk a bad walk. The only way a true system is placed is by being true, adhering to Gods laws and living that. One has to be in mind and heart one with God for this. So its not as simple as working through the Company's law as a way to combat NWO agendas. Using this against them is a tool yes, but I remind you its a tool they have long used to suppress all humanity. It is Gods universal laws that will free humanity in the end. Thinkers are required for this on levels that have not been reached thus far by very many and those that do are thinking with their heart intelligence to over ride the third dimension quandary.
I would also state this falling back on King George gave you a flag to sail the seas and trade with is falling back into the suppression and system designed to do just that. Maori sailed the seas and traded long before settlers arrived. Under Maori Sovereignty established by God the creator no permission is required.
Be aware and truly careful of who it is your following and where it is they are actually taking you.
Maori Sovereignty of Aotearoa that I carry is the actual one, known as The Restoration and under God, direct from the throne of heaven. Maori Sovereignty is a part of a global restoration. A renewed covenant with God. And is an extraction from Satan's system.
http://www.stuff.co.nz/national/2814953/Australian-Maori-guru-arrested
The Australian "kaumatua" behind a recent civil disobedience campaign by Maori elders was arrested last week, delaying his trial on $4.7 million of mortgage fraud charges.
Bankrupt "life coach" Shane Wenzel, who uses the name Tane Rakau, was arrested on Tuesday for breaching the peace, by police overseeing the demolition of an illegally built soundstage at his South Auckland compound.
Greenpeace NZ@GreenpeaceNZAnother huge and enthusiastic turnout for our peaceful civil disobedience training in Auckland today. RBG 7 FOLD RET 10 #makeoilhistory#peoplepower
TELL ME WHO FUNDS THIS? GEORGE SOROS? UNITED NATIONS? TALK ABOUT UNNATURAL PROTESTS. ARE WE TO HAVE PAID PROTESTS NOW FROM NWO! 1:08 PM · Aug 31, 2019·Twitter for iPhone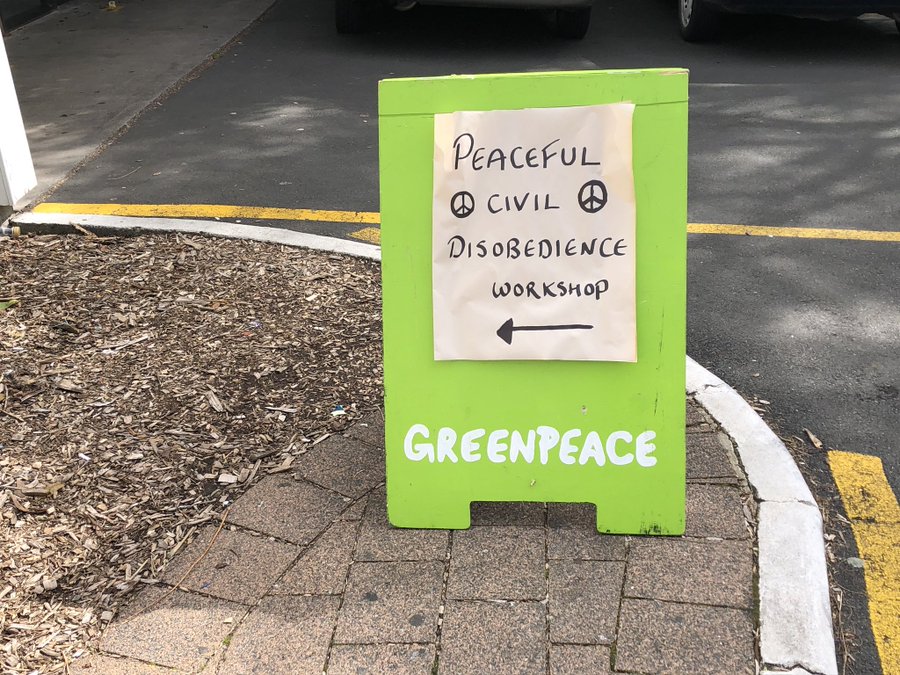 BRAINWASHED WANTS TO CAPTURE YOU IN THEIR NETS AND BECOME LIKE THEM – DON'T DO IT. WONDER HOW MANY TRAINED CIVIL DISOBEDIENCE PEOPLE ARE AMONG THEM THE GEORGE SOROS VICTIMS Quote Tweet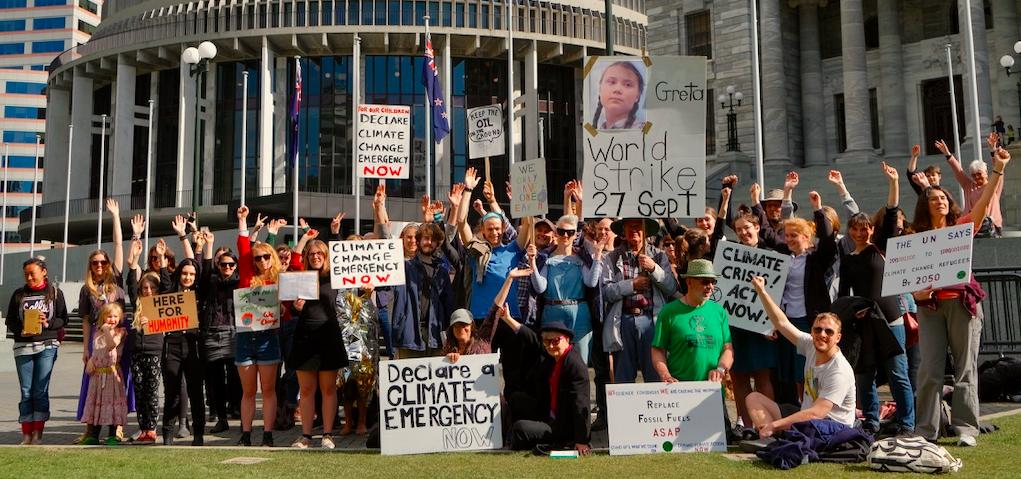 thathumbleman@thathumbleman · Aug 30Today outside NZ Parliament. Every week, Fridays for Future 12-12pm. Let's double the crowd next week! @_chloeswarbrick @CubaRaglanGuy @jamespeshaw @CubaRaglanGuy @ExtinctionNZ @act_nowclimate @ss4cnz @DrSeaRotmann @NZStuffPolitics #climate #climateemergency #nzpol #takeactionnow
TeManawaTheHeart #LetsDoItRight@TeManawa1·4hhttps://youtube.com/watch?v=zhESYHHbzsc The Amazon isn't "Burning" – It's Being Burned
The Amazon isn't "Burning" – It's Being BurnedThis is a thing that is happening right now, and (taking a page from the global warming playbook) a think I've been hearing from Bolsonaro's supporters is, "…youtube.com
TeManawaTheHeart #LetsDoItRight@TeManawa1·4hhttps://youtube.com/watch?v=Sj215wMUwTY Amazon fire 'lies' are 'designed to feed climate alarmist movement'
Amazon fire 'lies' are 'designed to feed climate alarmist movement'Sky News host Alan Jones says there are "lies of gold medal proportions" circulating about the fires in the Amazon rainforest that are "designed to feed the …youtube.com
https://www.newshub.co.nz/home/politics/2019/09/jacinda-ardern-hints-at-feelings-towards-donald-trump-with-buried-announcement-tova-o-brien.html
Jacinda Ardern hints at feelings towards Donald Trump with buried announcement
𝕮𝖑𝖊𝖙𝖆 2A @Arkiegirl01·28mWhat A Moron! Trump wouldn't take your money, he doesn't need it. He's Busy Making America Great again you Dolt And we Patriots intend on re electing him 2 #Kag Bloomberg Offers Trump Ten Billion Dollars to Leave White House by End of Day RBG 7 FOLD 10| The New YorkerBloomberg Offers Trump Ten Billion Dollars to Leave White House by End of DayThe former New York City mayor also told Trump that he would cover the moving expenses of Ivanka Trump, Jared Kushner, and Kellyanne Conway.newyorker.com
https://temanawa1.wordpress.com/2013/06/29/use-to-the-idea/ DO NOT GET USE TO THE IDEA OF SOROS AGENDA (TIME OF SORROWS)
https://temanawa1.wordpress.com/2018/11/14/nz-au-can-and-other-countries-fall-under-new-tpp-federal-government-rejected-by-the-mother-of-the-nations-of-new-zealand/
https://temanawa1.wordpress.com/2014/04/06/seabed-mining/
https://temanawa1.wordpress.com/2015/04/27/the-reality-of-maori-sovereignty/
Te Manawa The Heart defender of the of the faith, Gods live sovereign de jure and sovereign de facto of the Age (TM) #MotheroftheWorld#MotheroftheNations#Christos of the Age